Travel terms and conditions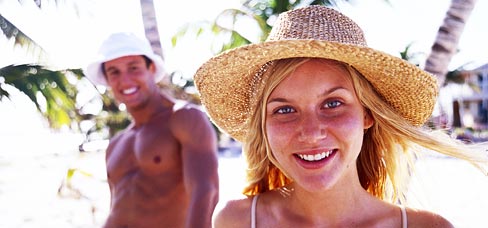 These general terms and conditions ("T&Cs") apply between you ("You" or the "Customer") and Gotogate, Inc. ("We" or "Us"), the operator of the booking portal www.gotogate.com (hereinafter referred to as the "Portal"). It is requested that You read these T&Cs carefully prior to using the Portal. By using the Portal, You agree to these T&Cs. If You do not accept these T&Cs, We ask that You refrain from using the Portal and exit the website.
You must be at least 18 years of age and act in your role as a private consumer to make a booking on the Portal. A private consumer is, as opposed to a business, a natural person who enters into a legal transaction for purposes which are predominantly outside its commercial and/or self-employed activities.
The operator of the Portal and your contractual partner for using the Portal is:
Gotogate, Inc. (Gotogate)
4300 Biscayne Blvd
Suite 203
Miami, Florida 33137
USA

E-mail: customerservice@Gotogate.support
Telephone: +1 786 405 85 11
The T&Cs are set out as follows:
Table of content
Appendix 1 – Fee's for administrative Assistance
APPENDIX 1 – FEES FOR ADMINISTRATIVE ASSISTANCE 
Service

Fee (incl.VAT)

Support Package
Payable for all services and changes.

24 USD per booking

Handling Fee for cancellation refund within 24 hours
Where ticket not yet issued/possible to void.

57 USD per traveler

Refund Handling Fee
For all refunds requested by You, including requests for refund of ticket amount, taxes, fees and/or charges from the airline.

The fee applies also for our administrative work in case of an airline cancellation.

71 USD per traveler

Refund following airline cancellation:
30 USD per booking

Changing the booking
When you request a booking change, for example a change of flight schedule, name correction or additional booking of child without seat.

| | |
| --- | --- |
| Ticket Value | Fee per traveler |
| 0-100 EUR | 25 USD |
| 101-350 EUR | 65 USD |
| 351 - 750 EUR | 89 USD |
| 751 < EUR | 106 USD |


Timetable changes (rebooking) within 24 hours

| | |
| --- | --- |
| Ticket Value | Fee per traveler |
| 0-350 EUR | 24 USD |
| 350 < EUR | 35 USD |

Rebooking to the airline's option when schedule changes occur is free of charge. For assistance with other changes initiated by airline the fee is 30 USD per booking.

Manual Handling Fee
Manual assistance to make a new booking

35 USD per traveler
Please note that any change and/or refund is subject to the airlines conditions and airline fare rules. Additional fees of the airlines may be incurred. We, as intermediary, have no influence thereon.
If the desired change leads to a more expensive ticket or if the change leads to the passenger no longer having a right to a special price, You must bear such costs yourself.